Let MIDI Devices Interoperate-DOREMiDi MR-1&UR-1 Autumn New Products
DOREMiDi recently launched two new products (MR-1 and UR-1). The new products have built-in advanced computing and network connection functions to allow MIDI devices to be connected to a local area network through an Ethernet interface to achieve interoperability.
The whole body of MR-1 and UR-1 is made of aluminum alloy, with matte and wire drawing process, and matched with silicone feet. The overall appearance is exquisite and compact, shock-proof and wear-resistant, especially suitable for playing scenes.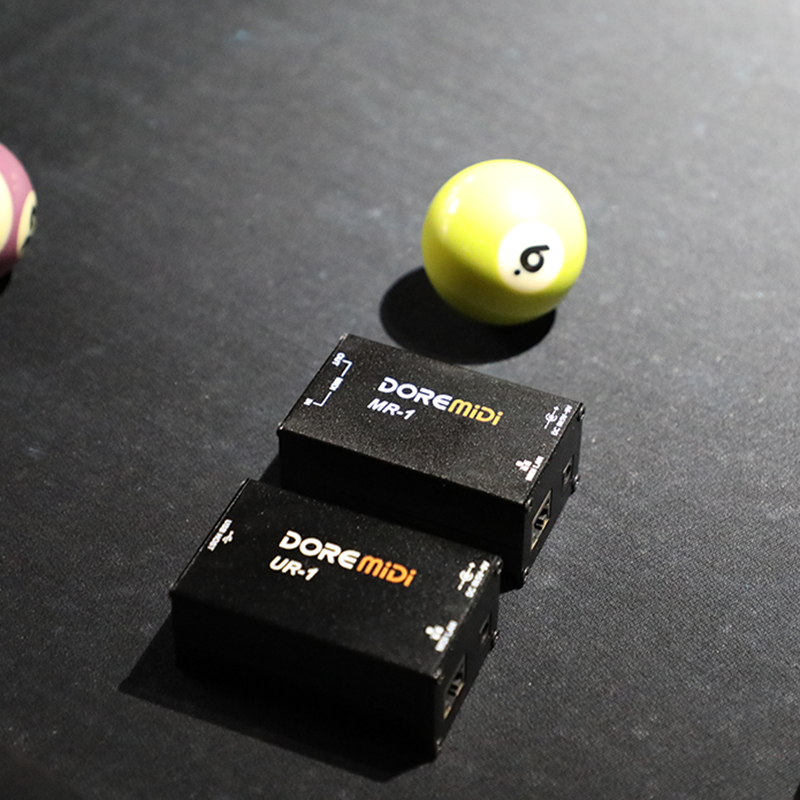 Taking into account the interface modes of different MIDI devices, DOREMiDi has designed two commonly used interface conversions.
Among them, MR-1 converts the standard five-pin MIDI round port into an Ethernet network interface for MIDI devices with a MIDI five-pin interface.MR-1's MIDI interface, built-in Toshiba's high-speed optocoupler, and supports one-in and one-out two-way transmission, compatible with all musical instruments with MIDI interface.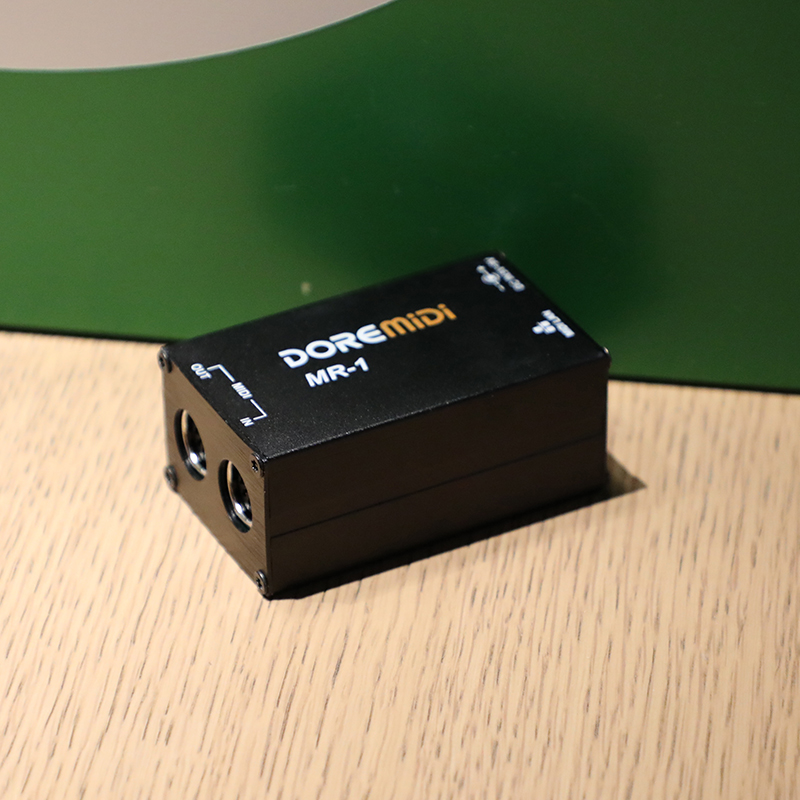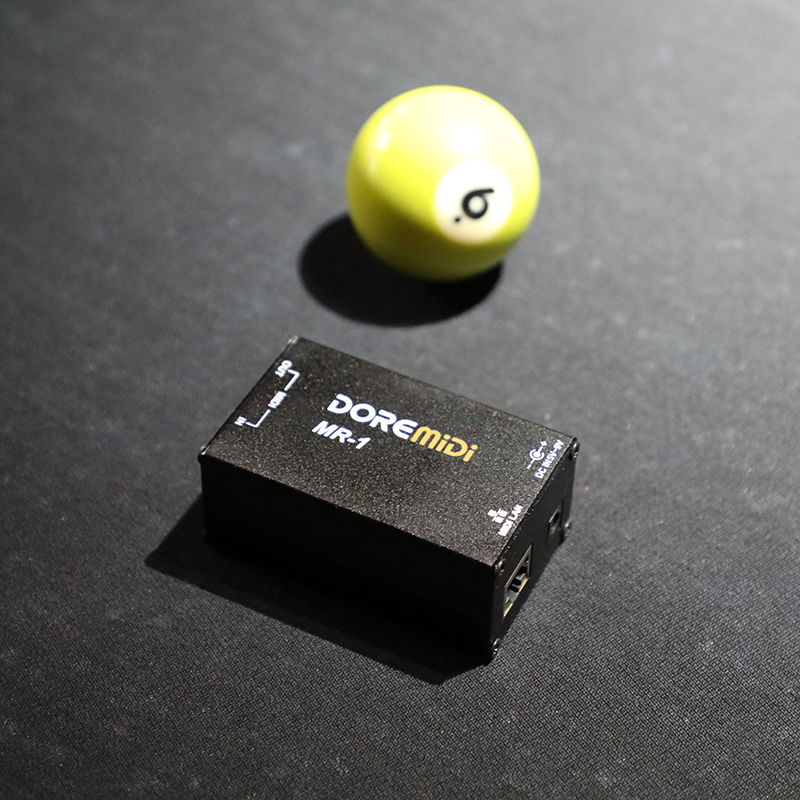 The UR-1 is designed for MIDI devices with USB MIDI interface.UR-1 has a built-in USB MIDIHOST function, which can convert the USB MIDI interface into an Ethernet network interface.The USB interface of UR-1 uses a standard full-speed USB MIDI HOST design, compatible with all MIDI devices with full-speed USB MIDI interfaces, and has been tested and available on many mainstream MIDI devices.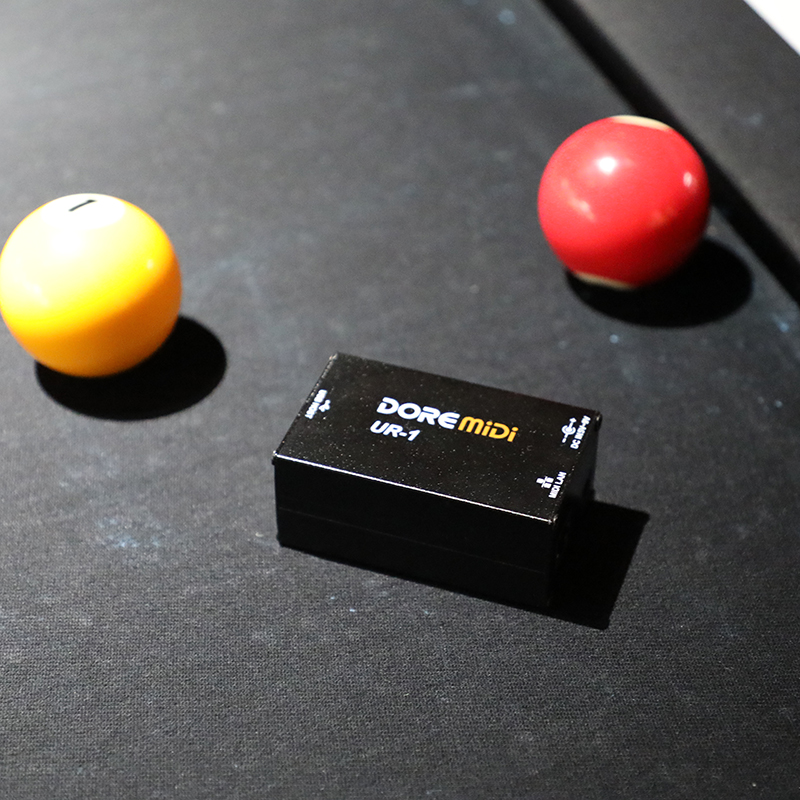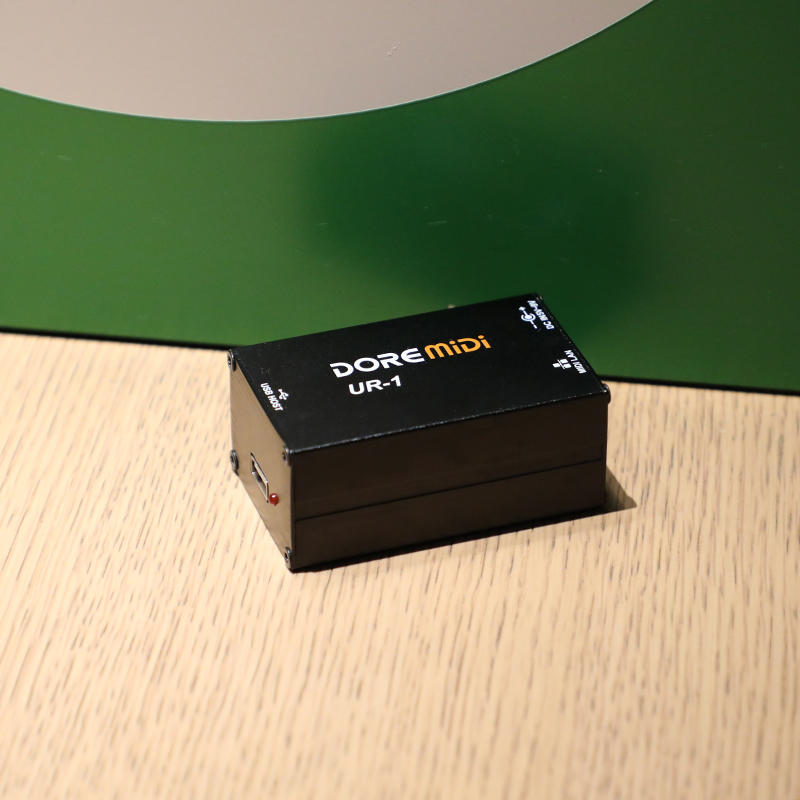 MR-1 and UR-1 can be used as gateways for MIDI devices, and devices with MIDI interfaces can communicate with computers in the network through the Ethernet RTP-MIDI interface.Computers in the network, such as Windows, MacBook, mobile phones, etc., can communicate with the product; in addition, MR-1 and UR-1 can also be directly controlled by any other Ethernet RTP-MIDI devices, such as the main keyboard or DAW controller, Without using a computer in the network path.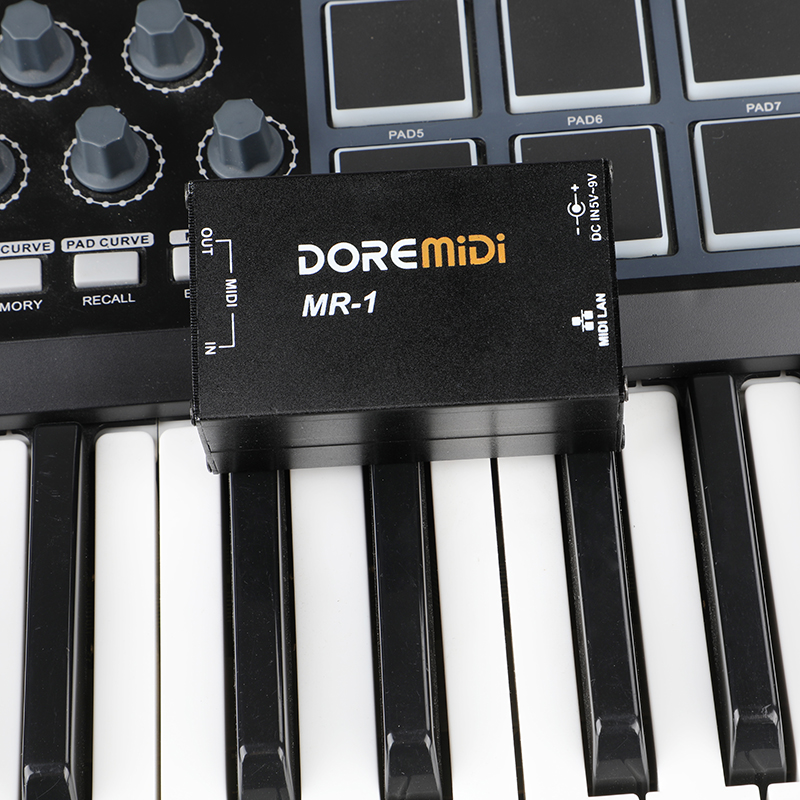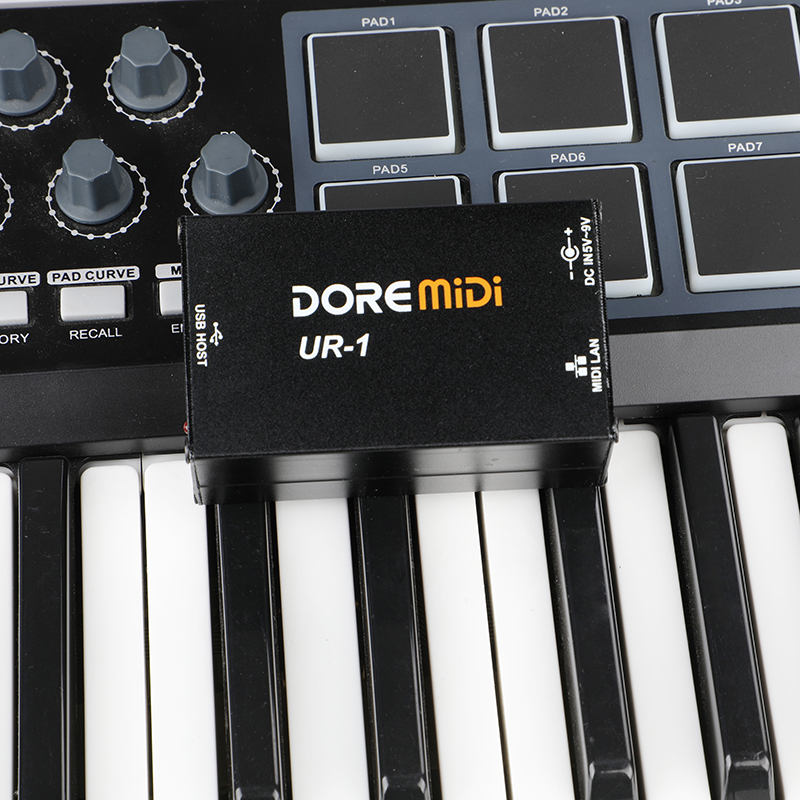 In particular, the support for network MIDI means that you no longer have to drag a long MIDI cable or use a USB interface when you are on stage. The network connection to transmit MIDI can remain stable over a longer distance.And you can also connect multiple MR-1s and UR-1s together for use.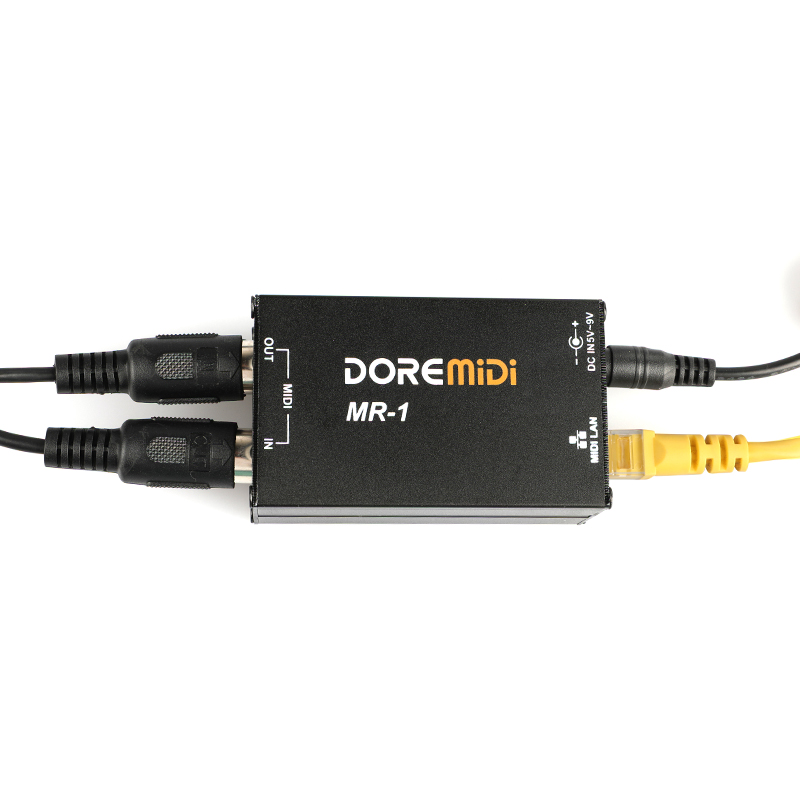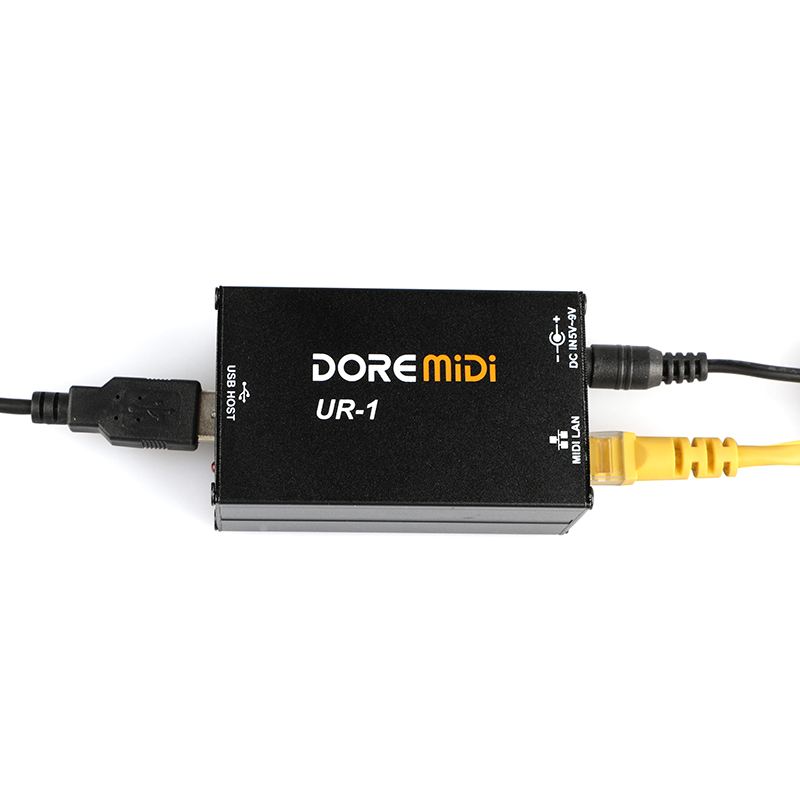 The Ethernet connection means that MIDI can be used anywhere and anytime on the network. Conventional USB connections restrict you from keeping the interface within 15 feet of your computer. The Ethernet connection provides a connection of up to 330ft/100m for you and your interface.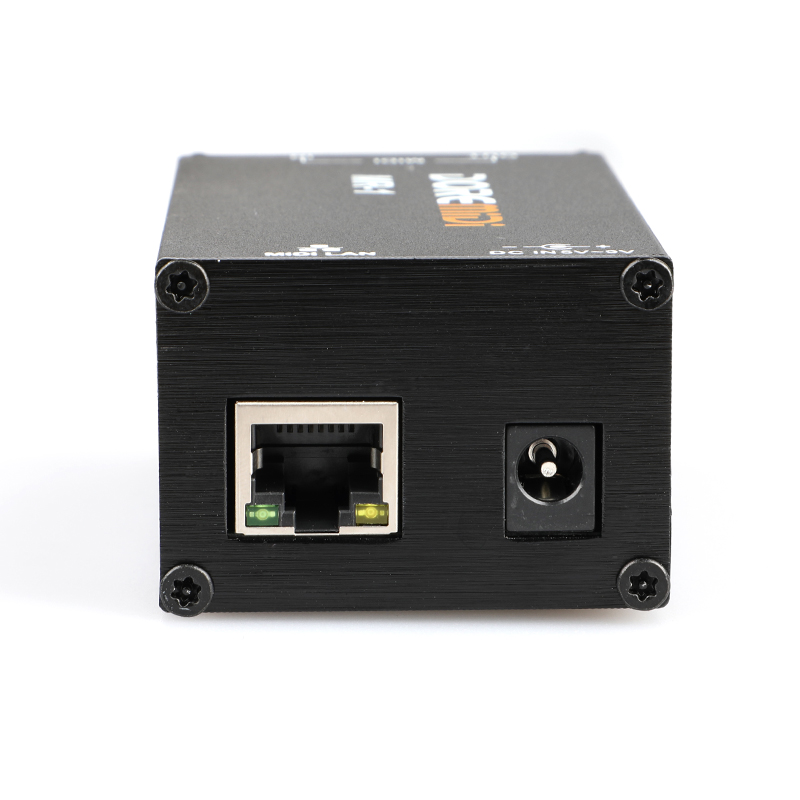 MR-1 main parameters
l One-in-one-out 16-channel MIDI interface for high-performance FTP processing
l Standard Ethernet RTP MIDI interface
l Network communication indicator
l Use DC interface power supply voltage 5V-9VDC
l Compatible with all musical instruments with MIDI standard interface
UR-1 main parameters
l Standard full-speed USB MIDI HOST interface
l Standard Ethernet RTP MIDI interface
l Network communication indicator
l Use DC interface power supply voltage 5V-9VDC
l Compatible with all musical instruments with USB MIDI standard interface